At Pure Health Performance, our goal is to help people improve not only in their sport, but all around.  We have trained athletes to reach the highest levels in power lifting and weightlifting, and while we have always valued metabolic conditioning, we've moved it into a more prominent focus with the introduction of Pure Health CrossFit.
The aim of Pure Health CrossFit (PHC) is to get our clients better at a multitude of things.  The concept of CrossFit is to train all an individual's metabolic pathways in one group of exercises.  The model of CrossFit is to work out as a group and better yourself by having accountability with your workouts.  PHC understands that it is impossible to be great at all things within the realms of fitness and our focus is to create athletes who are well-rounded and good at many things.
The model we follow is a strategic plan to prepare individuals prepared to perform as well as they want to.  If you are comfortable just coming to the gym on a regular basis to get "fitter" and enjoy life more, we are there for you.  If you are content to come by the gym, and learn a few things, then possibly move on to a more competitive concept, we can handle that, too.  If your grand plan is to compete at any level in CrossFit, we can help you in that as well.
At PHC, we have specially trained weightlifting, powerlifting, gymnastics, and aerobic capacity coaches that can help you develop into the well-rounded athlete you want to be, while improving your technique so that you can perform the movements safely.
Benefits of Pure Health CrossFit:
Increased Range of Motion
Improved metabolic health
Open-prep beginning mid-October each year
Increased confidence in weightlifting, powerlifting, and gymnastics movements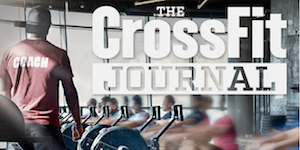 These classes serve to provide a great work out to individuals of all athletic backgrounds: from anyone starting a journey of weight loss or general fitness all the way to the veterans of high intensity exercise. CrossFit is a fantastic way to incorporate all the components of fitness while maintaining a safe environment for technique and form correction.
The classes are designed and can be modified for ALL FITNESS LEVELS.
---
WANT TO GET STARTED? CHECK OUT OUR CLASS SCHEDULE FOR TIMES AND COACHES.